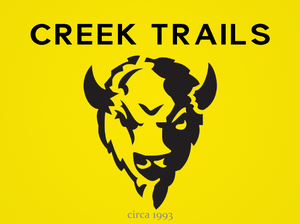 Creek Trails High School is a high school on the Sims 3 series, life.  It is known for always coming last to Westview and Crest.
History
Creek Trails started building in the late 90s and opened in 1993.  It is noted as one of the poorest high schools in Aurora because how poorly students do on tests and how bad their sport teams are.
Trivia
The school is never seen by the viewer, only the students are seen.